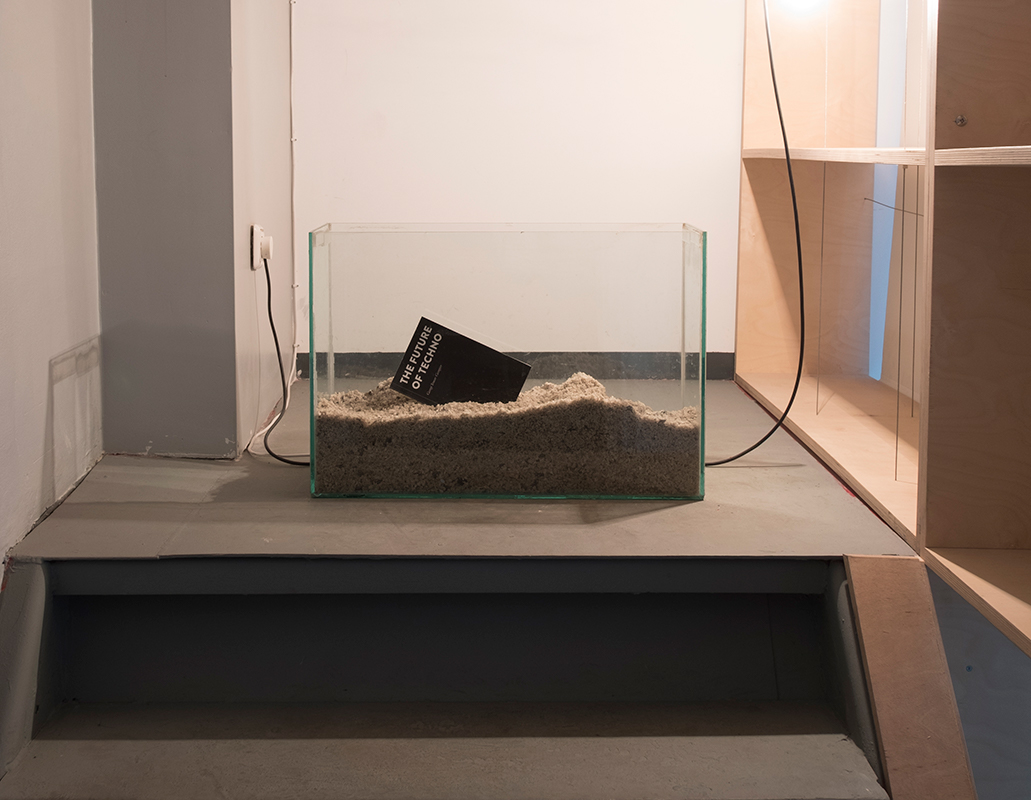 The future of techno
«The future of techno» presents a book by the artist, thematizing the history of techno music and its possible future. Buried in the style of genizah, it is both discarded as something being outdated and damaged, but also preserved for future generations.
The project was also presented at the symposium «The future sound of pop music» in Bern, 2017.
An excerpt of the book's introduction follows.
In the second decade of the new millennium, electronic dance music reached a position of complete standstill. The music market is being bombarded with vinyl reissues of classical EPs and discography box sets of vintage labels. The hardware producers are reissuing classical synthesizers, drum machines and DJ gear. All of this is prompted by the excessive market demand for these goods, which results in absurdly high prices on internet trading platforms. In 2016, for the first time in the history of music, back catalog outsold new music. It went as far as vinyl sales hitting a 25-year high. Nostalgia for the past is so far stretching, that it encompasses every field of contemporary culture. It is being used by marketing agencies as a cheap trick to evoke a fake sense of romanticism.
This sentiment reigns supreme within electronic music's domain. Desperately obsessed with the past, the last explosion of honest futurism it had, was in the face of dubstep. A continuation of a starry vision which began with an inventive discharge, birthing house, techno, hip hop at the end of the '70s and the beginning of the '80s of the past century. The socio-cultural implications of this event branch out to the early years of the post WWII western world.
A far stretching story following an insane chain of «incidents», which brought a contained cultural event to world dominance. Yet it seems the phenomenon has been steered into a dead-end.